Featured Property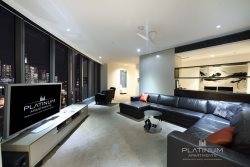 BROOKLYN,`Room With A View`
Guest Reviews
HOME AWAY FROM HOME We recently stayed at Platinum apartments. Words and pictures will not do it justice. You need to see the a...
Best apartments we have stayed at, fantastic service and everything is at your doorstep, so convenient and a pleasure to deal with. Hi...
Thank you Helen & Heath for a wonderful stay in your Beautiful Apartment. Perfect Location, Sensational Views, First Class Accommodat...
View More Reviews